SELATI'S VERREAUX'S EAGLE PROJECT
Welcome to Selati's Verreaux's Eagle Project – a novel conservation fundraising initiative that employs live-streaming technology, to share insights into the breeding behaviour of a pair of Verreaux's Eagles that nest on the Selati Game Reserve.
We are inviting all bird enthusiasts to join us on this exciting journey of discovery and to make a contribution to conservation!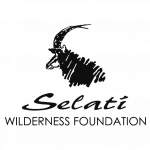 What is this project all about?
Like many large raptors, Verreaux's Eagles generally breed once a year, nurturing one or sometimes two chicks. The breeding success of these eagles can vary, and they may not breed successfully every year due to various environmental factors and the demands of chick-rearing. To better understand the breeding behaviour of a pair of Verreaux's Eagles on Selati Game Reserve, we have installed a live-streaming camera system at the nest. This will enable us to document their breeding cycle, from nest preparation, through hatching, to the fledgling's inaugural flight, with minimal disturbance to the birds.
Having experienced the unique magic of watching these magnificent eagles rear new life, we wish to share this exclusive opportunity with bird enthusiasts worldwide and offer them the chance to learn more about Verreaux's Eagles.
Members have access to the action on the nest via live-stream video. Don't miss this opportunity to learn more about these fascinating birds and assist them to survive and thrive in their natural habitat.
How long will this project be live?
The project and live camera feeds will run until the end of the breeding cycle of the Verreaux's Eagle pair, when the fledgling leaves the nest. We expect that activity will cease at the end of September.
What does it cost and how do I get on board?
For this exciting chapter of The Selati Verreaux's Eagle Project, we're thrilled to offer complimentary memberships! This means you can become a member for free and enjoy exclusive access to our live-stream footage. We are currently testing our system, and granting everyone a sneak peek into the incredible world of the Verreaux's Eagles at no cost.
If you're inspired by the project and wish to contribute further, you have the option to assist us by making a donation. Your contribution will play a vital role in supporting our conservation efforts. Join us today and become part of our conservation community!
How will additional contributions be used?
The proceeds from contributions will go to the Selati Wilderness Foundation and will be deployed to further the conservation objectives of the organisation. Your contribution will go a long way towards protecting the Verreaux's Eagles and other endangered species on the Selati Game Reserve.
What does your free membership provide?
Access to a live streaming video feed from the nest.
An option to receive alerts to action taking place via WhatsApp.
We're delighted to invite you to join The Selati Verreaux's Eagle Project as a complimentary member. Begin your journey by registering below. After you have completed your registration, you'll instantly be redirected to our exclusive members-only page. 
If you are already a member, please login below. We sincerely appreciate your interest and welcome you to our conservation community.
If you are already signed in you can go ahead and click on the button below to go to the members-only page.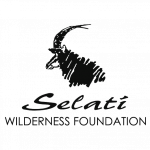 Thank you for your support!
If you have any questions don't hesitate to contact us:
Cit McWilliam | [email protected]
While it is the intention to run this project for the duration of the Verreaux's Eagle breeding cycle, the project is being conducted in the wild and there are a number of factors that could come into play that could result in early termination. These include inter alia damage to the equipment and/or nest due to weather or animals (elephant) or the birds abandoning the nest. We regret to advise that donations will not be eligible for a refund in the event of an early termination.